Ulan and Governor Lalong on Tuesday
Miss Sylvia Ulan Andrew, 17, a Central Nigerian highschool graduate who recently made a distinction in all subjects, in an international examination, never knew her father, it is learnt.
Her father passed while she was yet born, and has all along been raised by her poor single mother, it was gathered.
A student of Premier Academy, Lugbe Abuja, Ulan kept an impressive performance since enrolment, till she made the top class result in the 2020 West African Examinations Council (WAEC) exams.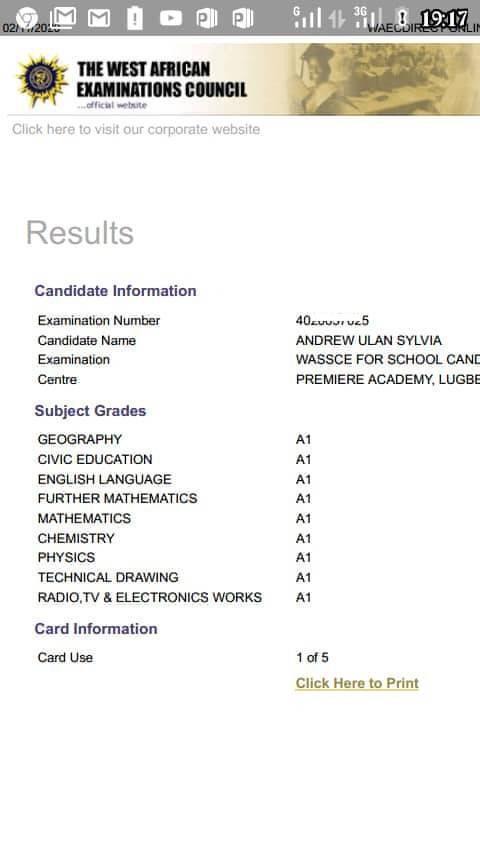 Before enrolling in Secondary school, Ulan made an overall best result in the national common entrance examinations, earning a scholarship from Shell Petroleum Company. 
This, added to the latest feat makes her an asset too precious to be overlooked by Government.
The Plateau State Governor, Simon Lalong, on Tuesday, hosted her and her widowed mother at the State Government House in Jos, where he offered her State and Northern regional scholarships to study Petrochemical Engineering in any foreign University of her choice.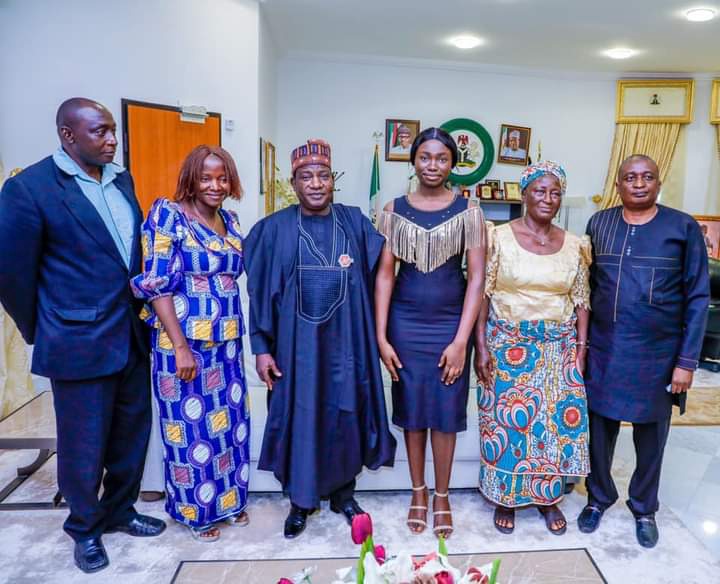 "Governor Lalong congratulated her for the feat and said he was not surprised because of the abundant talents available in the State. He said the State will grant her scholarship to any University of her choice," said a statement from the Governor's Director of Press and Public Affairs, Simon Macham.
The Millennium Development Goals focal person in the State, Mr. Samuel Damla was equally proud that Miss Ulan is a prove of the many potentials the State is endowed with.
Ulan hails from the agrarian Bokkos Local Government Area of Plateau State, the home of the first Nigerian tractor and sports car manufacturer, Jerry Mallo.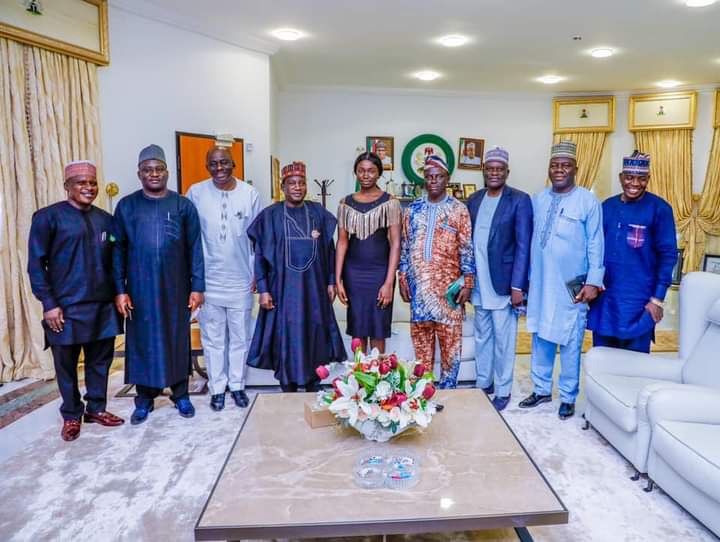 It is also the home of one of the most values artefacts in the Arts Institute of Chicago, a leading international Museum in the United States of America. 
A Nigerian student in the United States of America, Miss Tikar Moses Dongo who recently developed what researchers say was a promising formula for a Covid-19 vaccine also hails from the LGA.
A female filmmaker, Miss Uren Makut, also from the LGA emerged one of ten African female filmmakers awarded by the United Nations in March 2020. She and one other from the Southwest were the first Nigerian filmmakers to win the Nara-film awards.