Mrs. Ruth and her slain son, Joseph Swanta
Armed men believed to be herders, Tuesday killed three people in Gura-Pana Hamlet of K-Vom village, 10miles southwest of Jos, the capital of Plateau State.
The assailants, in about four groups, positioned in strategic locations, fired hundreds of AK47 rounds for over an hour, before Police arrived, locals say.
Mr. Dalyop Davou, 75, was their first victim. He was a guard in a private residence in the community.
According to his wife, Mrs. Shetu Davou, he returned home at about 7pm before going back to his duty post where he was killed at about 8:30pm. His son, Dauda Dalyop Davou was killed in a similar attack in 2011.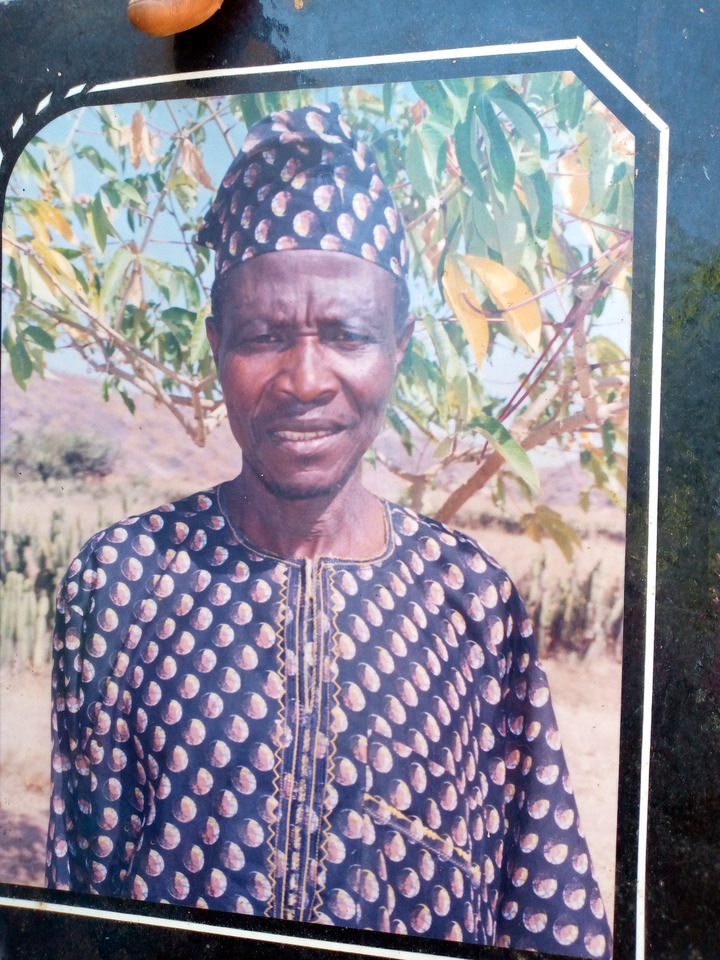 "He talked about our son's murder all the time, not knowing he will soon face a similar fate," said Mrs. Shetu, 67.
Mr. Joseph Swanta, 28, a passionate mason who just returned from work was equally gunned down when he attempted to save the dying old Mr. Dalyop Davou.
"Dara (Papa) was shouting for help when he was shot and the gunshots were calm," said Joseph's mother, Ruth.
She and her husband persuaded him to go and check, resisting his appeals for rest.
"He told us he was tired and without anything to face the assailants should they still be around, but I insisted and he went out with his father. Shortly later, the gunshots resumed. I heard him scream but didn't know he was the one until Police came," she said.
Her husband, Mr. Kumai Swanta, who witnessed the murder, said Joseph jumped into a nearby bakery through the fence to ask the operators to put off their lights. While coming out to join him to check on the earlier victim, he was shot.
"I saw them but there was nothing I could do. They first shot him in the hand and he started screaming. Then they went closer and shot him again in the chest," recalled Swanta.
The third victim, Mr. Davou Mwanti, 59, was killed when he went to rescue his boss, a retired civil servant.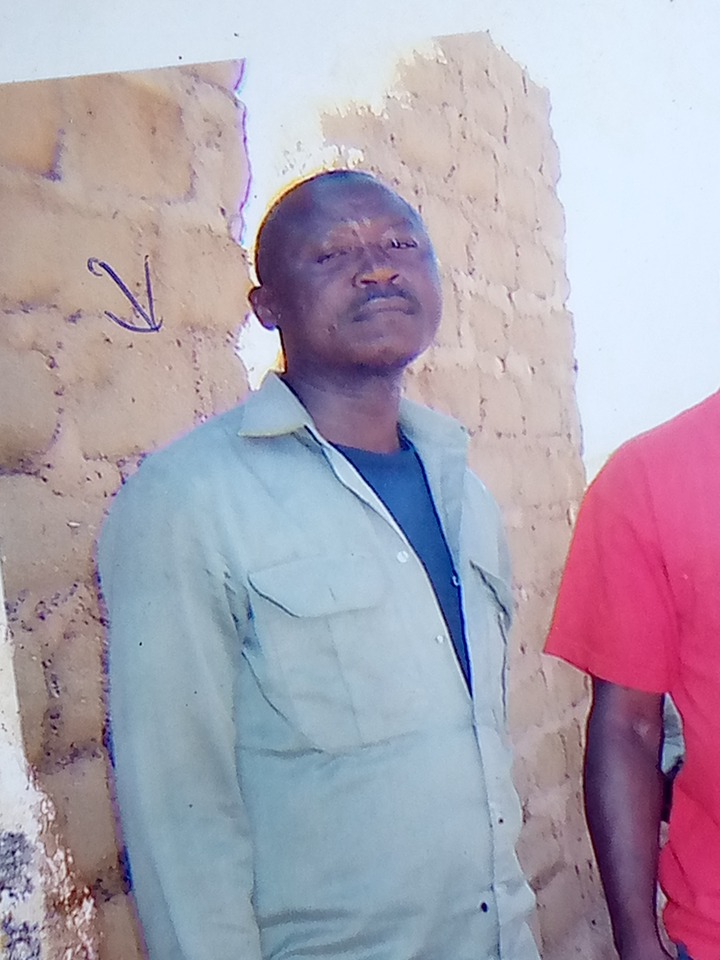 He was employed as a driver, and had just closed from work, when the gunshots started. Afraid that his boss might be affected, Mwanti rushed out leaving his food on table, and was shot before he got to the boss' house.
His boss was actually targeted, said a steward in the house, but she hid in toilet when the assailants broke into the house.
"She was surprised in the morning to hear that her driver and security man were killed," said the steward.
Her neighbor, Mrs. Adegoke Ololade Olufunke, also a retired Federal civil servant, is however feared to have been unlucky.
The gunmen jumped into her house through the fence, and used a rock to break the amor door to a small security room where she stayed as she built a double flat in the compound.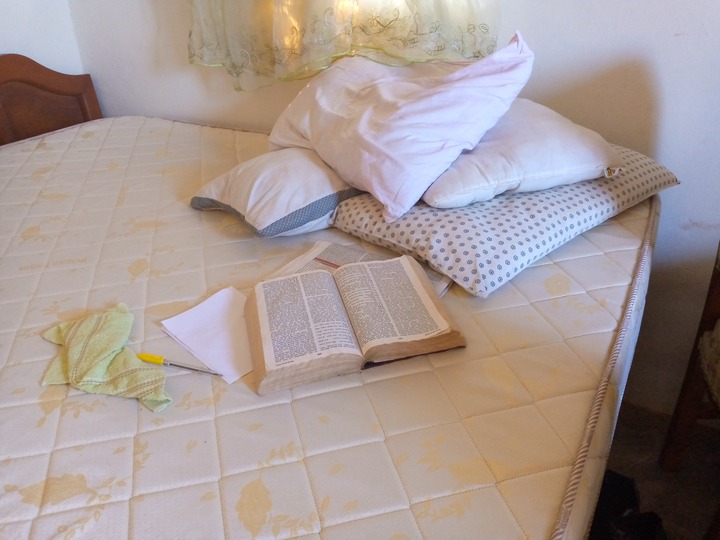 When Police warded off the attackers, her Bible was found open on her bed, with buckets of fruits, an open pot and an electric blender on the ground in her kitchen.
She was however not in sight, and her phone calls were not picked. A family member told Police that a male voice came on the phone once, warning him to stop calling.
Blood stains on the ground and curtains suggest the retiree was injured and likely kidnapped by the attackers.
Police say they are investigating the attack, but locals say the Police declined to go to the scene of the suspected kidnap after the assailants retreated.
As of the time of publishing this report, a signal was confirmed to have been sent to the State Police Command headquarters in Jos from the K-Vom Police Division, with details of the attack, the disappearance of Mrs. Ololade included.