Christian, Muslim orphans dance together at Christmas fanfare in Bokkos, Plateau State last Sunday
Over 200 kids, all orphans, Sunday had a joint Christmas celebration in Central Nigeria's Bokkos area.
Bokkos is one of Plateau State's most religiously divided communities. Dozens of armed attacks by suspected herdsmen have caused mutual distrust and segregation between the predominantly Christian farmers and Muslim herders in the area for about a decade.
Rose, the wife of Prof. Danladi Slim Matawal, a former Director General, Nigerian Building and Roads Research Institute, Abuja, however, brought orphan children from all religions together in fanfare, to make them happy and comfortable during the Christmas season. Almost as if they prayed for it, the kids danced and played together for hours at the event.
It was the 6th joint orphans Christmas fanfare in a series and about the 10th organized by Mrs. Matawal, a mother of four. Though self-sponsored, Rose is happy planting seeds of love and joy in the hearts of the kids.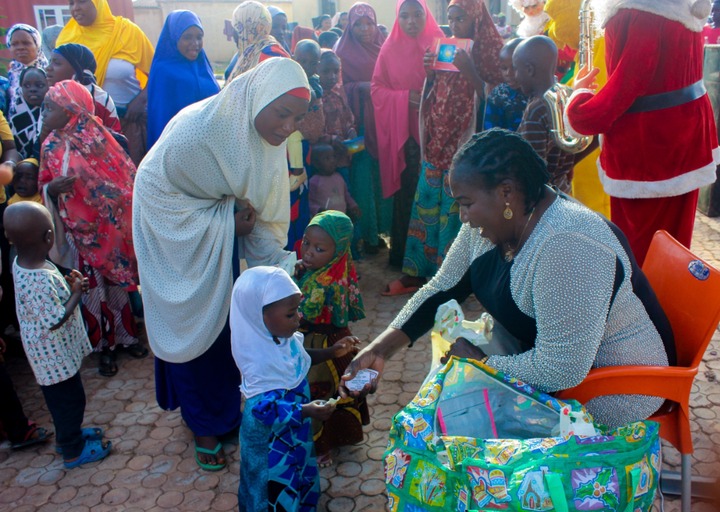 "We are celebrating the birth of Jesus who is the father of all Orphans. We cannot be fulfilled, and/or please him if we do it without remembering those who can't afford it, because their human parents are no more," she said.
Rose's fanfare is about the first in Plateau State, where Muslim and Christian orphans celebrate together. However, it holds great prospects for peace.
Majority of youths involved in crime and violence in the Middle-Belt region are thought to have been born or raised after the Jos religious crisis that started 20 years ago.
At the start of the violence, over 1000 people were reportedly killed. After the first conflicts, the previously enviable home of peace and tourism became polarized, creating segregated settlements across communities.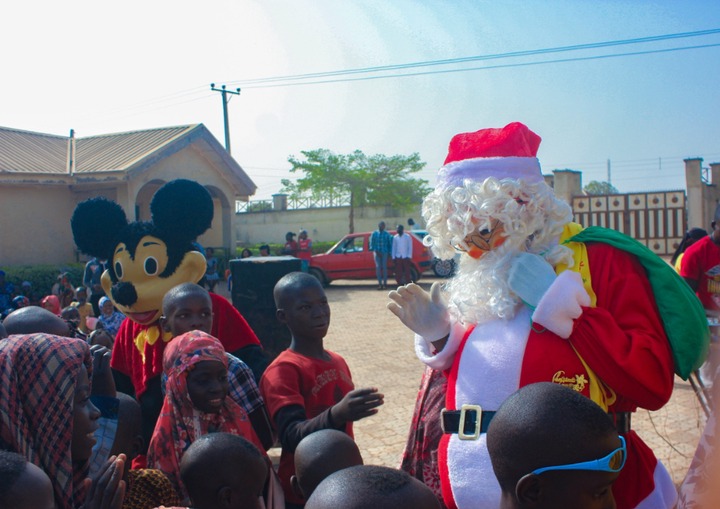 The deep-rooted hatred and mutual distrust between Christians and Muslims cultivated by the persisting violence is still passed to generations.
But perhaps, bringing children from different religions together to interact and share in one another's happiness, will in time erase all stereotypes that hinder mutual love and acceptance between them.
After all, hunger and poverty know no tribe or religion. Just as Rose, a Christian, treated the Orphans to an elaborate fanfare without bias, one's help might not necessarily come from within their sociocultural group.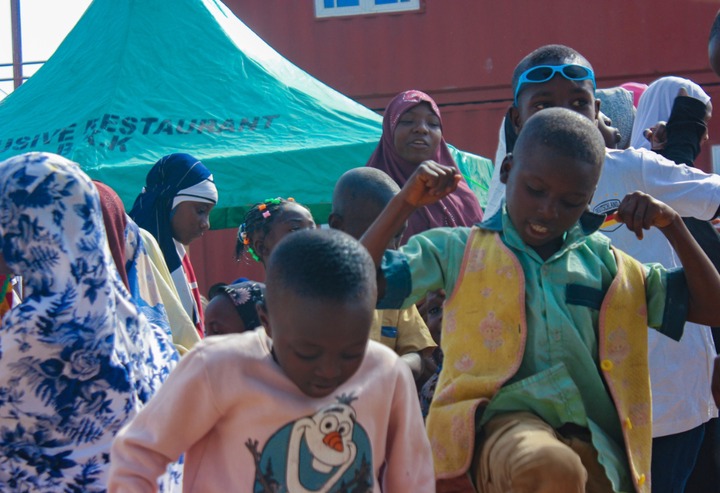 Many stories have been told of how people were rescued from complex situations by people who share no relationship with them.
The world over, societies with little or no concern for tribe or religious differences seem to prosper more. Japan, China, Germany, France, UK and US are classical examples. Countries in Africa and the Middle East that emphasize tribe and religion are the least developed, and the most terrorized.
Teaching children to prioritize survival above any sociocultural differences, is, therefore, a way to set Africa free from its limitations. All thanks to Mrs. Rose Danladi Slim Matawal. Others with the wherewithal should emulate, to expand the reach and impact for the greater good of Africa.