Prof. Nora Daduut, first female Senator-elect in Plateau
The Independent National Electoral Commission (INEC) on Sunday announced Nora Daduut of the All Progressives Congress (APC) as winner of Saturday's senatorial bye-election in Plateau South.
Daduut according to INEC's Returning Officer, Idris Amali, polled 83,151 votes to defeat her closest rival, George Daika of the Peoples Democratic Party (PDP), who scored 70,838 votes.
The Plateau South bye-election was conducted to fill the vacuum created by the death of Ignatius Longjan which occurred on February 9.
A breakdown of the results shows that in Langtang North, the APC got 12, 241 votes, while PDP scored 16,841votes. In Langtang South, the APC polled 9,321 against PDP's 12, 439 votes.
In Mikang Local Government where the PDP candidate hails from, the APC scored 8,425 votes, while PDP got 7,887 votes. In Shendam, the APC got 18, 542 votes, while PDP got 10, 223 votes; in Wase, APC got 21, 838 votes, while PDP scored 12,807 votes.
In Quan Pan, where the APC candidate hails from, APC scored 12,784 votes, while PDP got 10, 641 votes.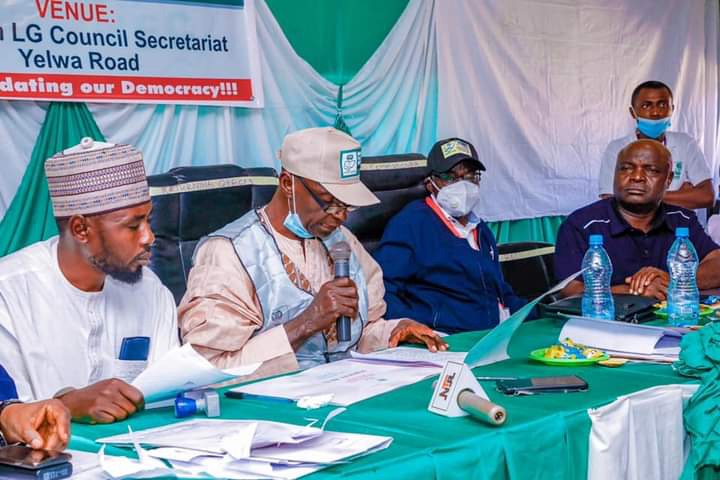 Eight other political parties also participated in the election. Governor Simon Lalong of Plateau State calls on all the parties that lost the election to rally round the winner "in the best interest of the zone and Plateau State".
In a press statement by his Press Director, Dr. Makut Simon Macham Lalong said Nora is well rooted in the whole state, particularly the Southern Senatorial District.
Nora, he said, will give quality representation to the people of the Southern Senatorial District and also represent the interest of the State at the red chamber.
Her election has however been criticized as the sole decision of the Governor. Nora is rumoured to have been hand-picked by Lalong to preserve the Senatorial position for him ahead of his tenure end in 2023.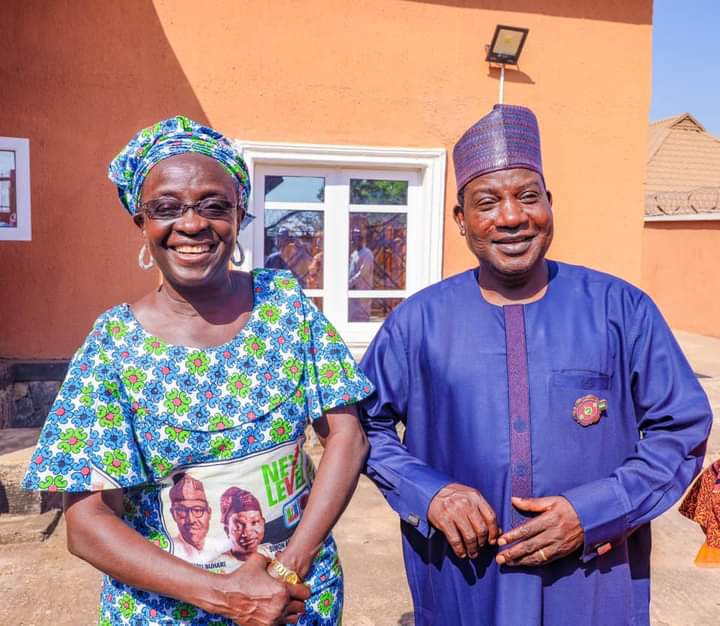 Nora is however known to be independent minded. Her husband is a known PDP member, while she has remained in the APC for long.
A first timer in conventional politics, Nora is the first female Senator to be elected in Plateau State. She is a Professor of French in the University of Jos. She hails from Qua'pan Local Government Area in the Southern Senatorial District of the State. She's a member of the Lady Knight of St. John's Int'l and the second Supreme Vice-President in the whole world.
She has been Principal and Education Director for years. While holding those civil service positions, Nora set up a nongovernmental organization, "Society for Community Concerns" in 2004 to help communities utilize their local potentials for self-development.
The nongovernmental organization has executed several programs – water and sanitation hygiene, adult education and among others, agricultural training through community mobilization and participation, a globally recommended model for sustainable development.
Nora's representation of the people of Plateau South in Parliament, would expand the network and impact of her NGO for improved health, education and wealth in rural communities. Plateau South, Nora once said, faces both social and economic deprivations. But as she put it, "I can change that if given the opportunity."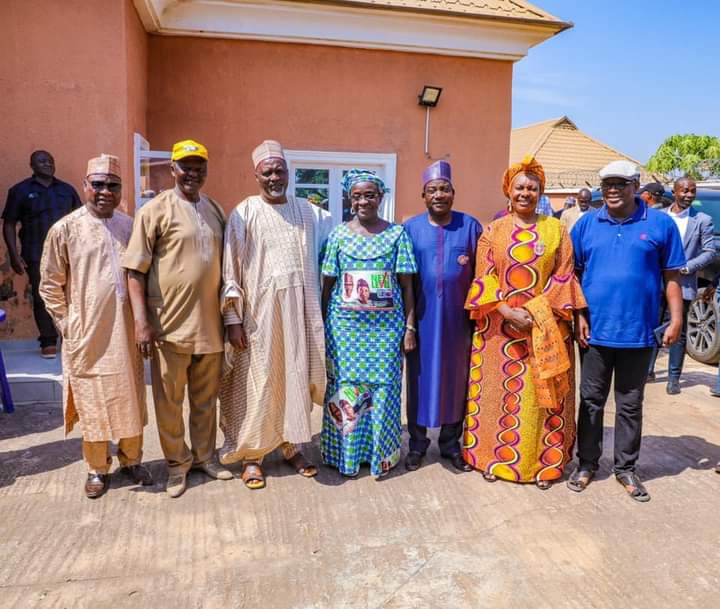 Nora is married to Mr. John Dadut, blessed with four children, Jonathan Dadut, a Civil Engineer in Canada, Jumai Apata, a Medical Doctor in Morgan University, Maryland, Noah Nanet Dadut, A pilot and a Check Pilot in Florida and Judith Dadut, a Lecturer with the University of Jos. "I hate to see women and children growing without education or opportunities to excel in life," she said.
Nora perhaps faced fierce battles to clinch the Senatorial position to hopefully carry out her dreams of transforming education in her constituency, but she might be the gold to look out for. Being largely in Civil Service and Academia, Nora knows nothing but service, with no records of mismanagement or failure.
In fact, her educational career started in 1961 in R.C.M School Kwalla when she willingly followed her older siblings to school. Despite being under-aged, Nora's class records were so impressive that at Primary 2, when she was due for promotion to primary 3, she was promoted to Primary 4. Those excellent records continued till she obtained her Doctorate in 1991.
Failure for her, though inevitable, should never be a result of one's failure to strive for perfection. She is therefore going all-out, starting from the Senate position, to join other anti-corruption and development advocates to inspire positive change in all of Africa.