Ivy Gulu, a radio presenter and Journalist for over ten years shares his experience fishing for fun
A young Nigerian radio presenter, Mr. Ivy Gulu, popularly known as DJ Malakai says he has found a "retirement activity" in fishing.
"Even in old age, I will still be casting and reeling. This I am sure will keep me stronger, saner and healthier," says the Journalist cum angler, in an interview with our Correspondent.
Out of passion, Gulu went into media studies and later practice for at least ten years now, following in the footsteps of his radio model, Late "Papa Steve" Amok, a popular 20th century radio legend in Central Nigeria. Gulu finds fun doing his job but when work stress sets in, fishing becomes the safe haven.
"I started fishing from childhood," said the Radio Nigeria Highland (101.5) FM On-air personality. "You know, that's the age of ambition and adventure," he recalled.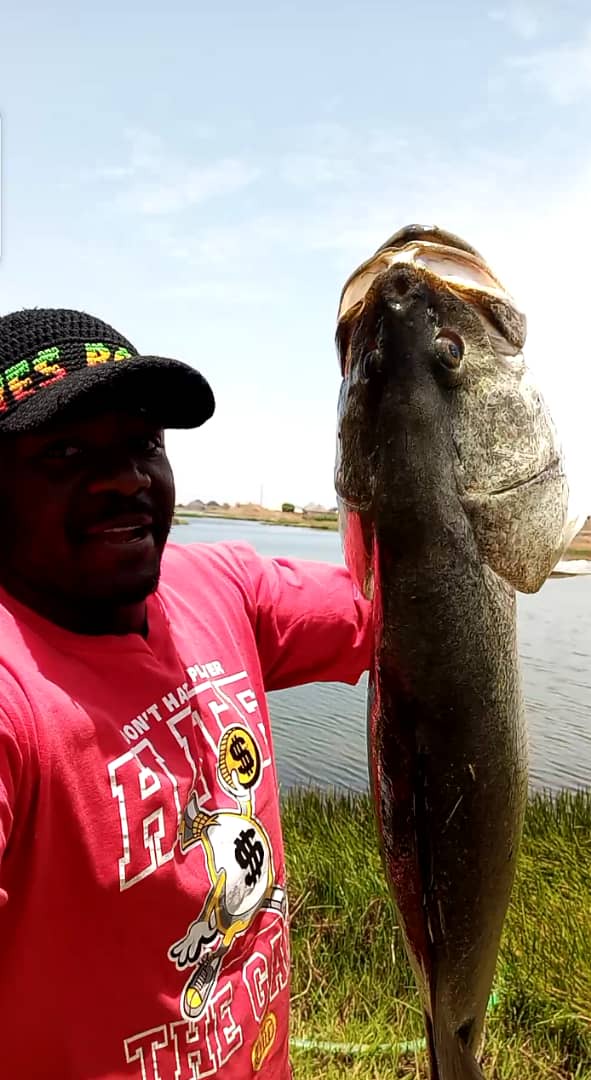 "Together with other kids in the quarters we will gear up with our hooks and lines fastened on some sticks; earthworms were always available in the soil, so we dug and headed out for our daily adventure, mostly after school, weekends and holidays.
"Funnily enough, we often stole time to do this, as we were under strict warning by parents not to go to the waters, after our older sister drowned and died in the stream.
"Our dad never knew we had been defying this directive, as we normally fried or roasted our catch while he and mom were still away.
"Father got to know we had been recalcitrant when one day I and a friend landed a monstrous catfish, so huge that it was the talk of the entire quarters and that day, I knew dad would have to see that. We received words of caution of course, as he struggled to put a piece into his mouth.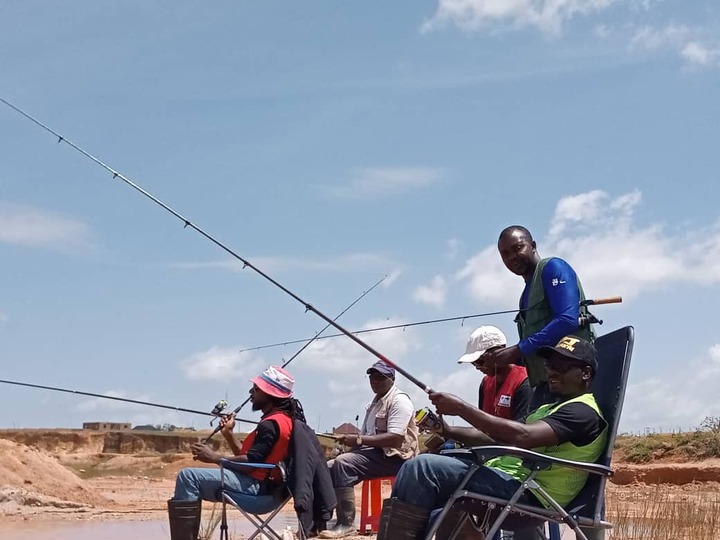 "So it started as mere adventure but growing up, I could never think of anything more exciting. Fishing relieves stress, keeps me in tune with nature.
"The water is therapeutic, the breeze that brushes the waters straight to my face soothes the mind and body.
Watching the waves is always an enchanting experience.
"Fishing helps me get away from the troubles of the times, as when you are at the waters, your body, spirit and soul are focused on casting your bait into the deep and experiencing those heavy bites from the fish. Then here's the thing, nothing compares to the joy of reeling out that huge or Even tiny fish from the water. Seeing it wriggle and jiggle on the line gives you the kind of excitement that makes you wish the sun will stand still and makes you want to return first thing next day," said Gulu.
Aside from recreation, fishing, Gulu says is becoming a sport, but most importantly, it provides a thrilling social experience.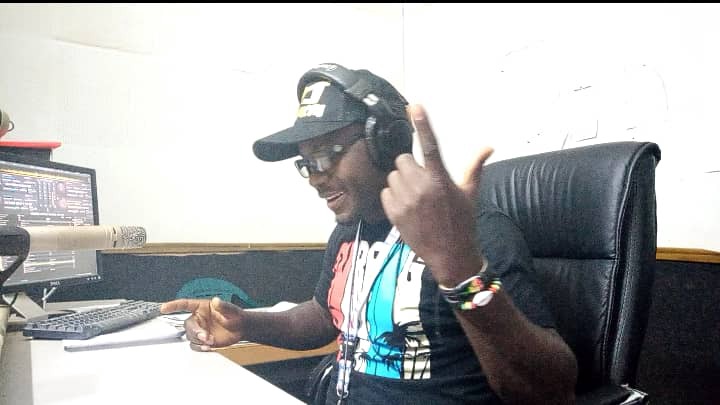 He said, "Fishing has strengthened my relationship with people. Sometimes I attach names to the fish I bring out, taking cognizance of who asked for a fish treat, or who I had promised fish.
"In fact, sometimes I go fishing just so I can give to someone. This has ensured goodwill and oiled my relationship with them. Through fishing, I have met many people, both old and new, and there could be no substitute to the moments of joy we have shared.
"That cheer when you land a huge fish and the voices of sympathy when you lose your catch. In the end, the words of consolation and assurance of a better outing next day is always refreshing.
"Fishing has built my character, as I now understand the virtues of patience, perseverance and never giving up. Sometimes you go to the waters and there are no bites from the aquatic creatures, yet you keep casting, hoping to pick, yet you still go home with nothing, but you still go back next day. Nothing else has built my personality like fishing."
All these he says, combine with the crave for "organic protein" to make him more addicted to the art.
"This is coming at a time emphasis is being placed on eating healthy and at a time meat, especially the red one which is being discouraged by health experts. I find a healthy and more viable alternative in fish," he said.
Gulu fishes each time he is off duty, despite being aware that fishing is best done at sunrise, yet, he often returns with the best catches. But what's the secret?
"I fish in virtually any water where there is fish. Some species determine which water you go. Plateau is blessed with a wide array if species – catfish, bass, tilapia, sardines, carp, and so on.
"Some waters have a combination of these, while others have a preponderance of particular ones, As such, you go where you wish to get and array of species or just certain species.
"There's no one- size- fits -all rule in getting the best catch, but your techniques and strategies sometimes determine whether you will bring out the catch. But then, Bass as a species is most sought after, being that it grows massively and is often in short supply. But even when they populate the waters, you need skills to land a catch. It is aggressive. It puts a stiff fight and is easy to lose owing to its strength.
"Therefore, to land it, you need the right gears. Healthy and strong rod, strong line and a tactical strategy.
Nothing compares to the feeling you get when you land a fish."
Gulu and a few other leisure fishers have set up an anglers club in Jos – Jaytown Anglers. But he feels incomplete without other Professionals especially in the media joining, at least to release work stress, he says.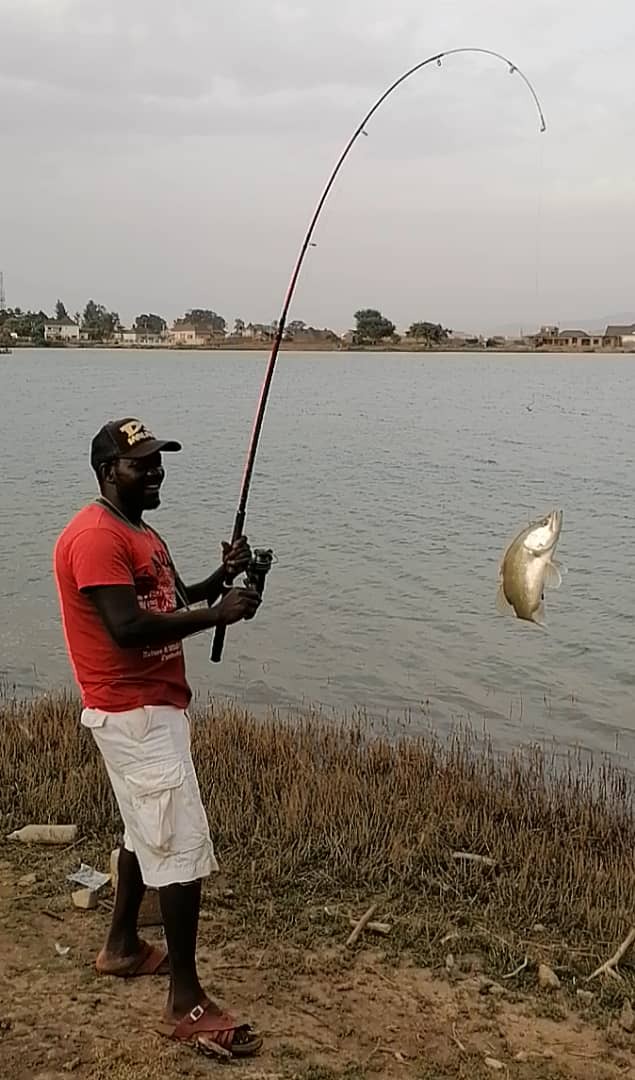 "My advice to journalists in particular and other professionals is to choose a vocation. A hobby, a get-away activity that creates fun and satisfies your soul. Our job is so demanding and we need avenues to ease up, I have found mine in fishing, which comes with attendant rewards," said the OAP.
He however wants Government to regulate fishing to preserve aquatic life, the future of fishing and source of nutrition for citizens.
He said "Fishing has a future, being that many are now joining the activity. In the past, my style of fishing was not popular, as it was considered "White man's magic". The rods and other accessories were inaccessible and expensive. But that has been demystified, as many now import these items at affordable prices.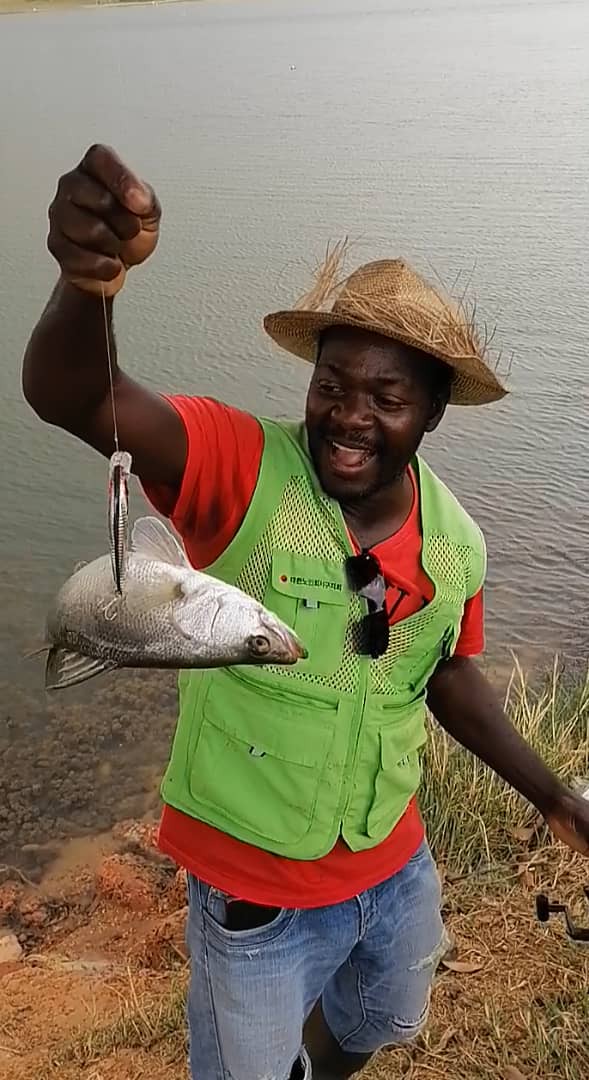 "However, a challenge that stands in the way is the activity of netters. Those who cast nets to harvest fishes. Their activities are unregulated, as they harvest both big, fingerlings, and juvenile fishes. If this continues, one day we will wake up and have no fish in plateau.
"The government needs to come up with strong regulations for this, else, people like myself will have no retirement plan."