Femi Akinpelu Dapson, CEO, Dapmat Drilling and Engineering Services Ltd
Mr. Femi Akinpelu Dapson, a 44-year-old entrepreneur, might have taken a great risk turning down a lucrative job in Shell Petroleum company in 2001 to start his own business.
Femi, the Chief Executive Officer of Dapmat Drilling and Engineering Services Ltd, Jos, had only the remnants of his National Youth Service Corps (NYSC) allowance, which was barely up to N10,000 a month at the time. Yet, he declined a contract employment offer from the oil company. His drive was for total financial independence and security, he said.
In his words, "I served with Shell Petroleum in Delta that year and won some awards as a Corps member. I was then offered employment but when I came back to Jos to prepare to start the work, I asked myself do I even know what I am going to do there (in Shell) and how much they are gonna pay me? Why don't I just start and grow my own business?"
Femi, a Distinction graduate of Chemistry Biochemistry from the Federal Polytechnic Bauchi and post graduate degree holder in Mineral Exploration was already passionate and experienced in borehole drilling then. He therefore started canvassing for small contracts and executing them with hired equipment.
In 2004, he got a locally fabricated drilling rig that served him for some time but not without difficulties. "I got a job to deliver in Southern Plateau once, and we spent two weeks to complete it because the machine was full of defects," he said.
After registering Dapmat Ltd in 2006, Femi became more experienced and popular in the business and began to acquire high capacity equipment. Shortly later, he started expanding into constructions and today has over a dozen heavy duty machines.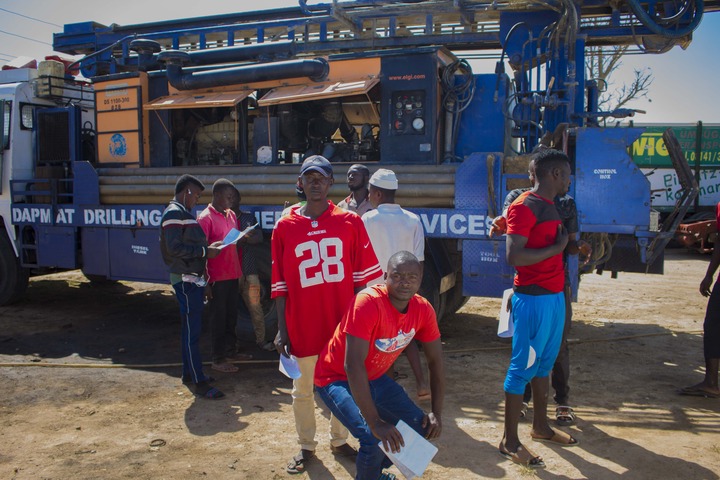 "It has been rough but rewarding. If I had gone to Shell, I would never have made anything close to what I have now. In maybe six years I would have become unproductive and laid off so the best decision I took, risky as it was, was to be on my own," he said.
Femi is today employing over 20 staff – Professionals and artisans, and at the same time assisting communities without good drinking water to get some, free of charge. On Monday, he commissioned a borehole he donated to Fwagul Community in Jos South Local Government Area, after doing same in Guta-topp Community also in Jos South, and some Communities in Southern Plateau.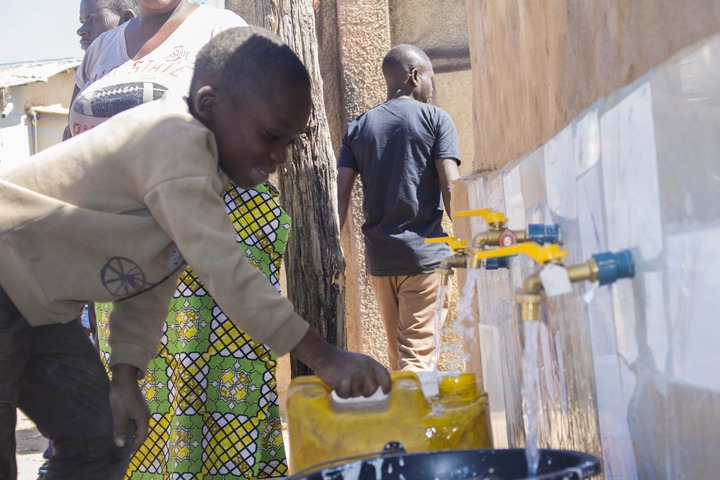 "You cannot make or spend all the money you have in this life. We need each other, one way or another. After all, the essence of living is to help humanity," he said.
Femi hopes to do more for communities within and outside Plateau, hoping others will follow suit. "If we all do our part, the world will be a better place," said the entrepreneur.