Governor Simon Lalong uses automated hand washing device made by three local innovators
The Governor of Plateau State, Mr. Simon Lalong on Wednesday directed the State Ministry of Science and Technology to engage local disease control technology engineers for the supply of their products to schools.
Mr. Williams Gyang, Nura Mohammed and Adebanjo Sunday, all based in Jos have developed several disease control technologies since the outbreak of Covid-19.
Gyang and Nura first came together to begin research on the making of ventilators during a nationwide demand last year.
Unable to import materials due to global travel restrictions, the duo who had never seen a ventilator before Covid-19 reactivated six previously "unserviceable" ventilators in the Jos University Teaching Hospital (JUTH).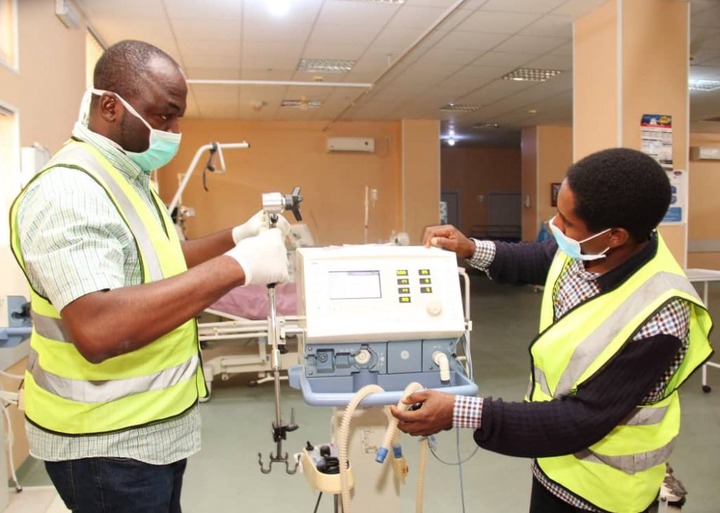 Shortly later, Gyang and Nura, both electronic Engineers, joined by Adebanjo Sunday, an IT professional, began work on an automated disinfectant chamber.
The door-mount device scans for facemasks on faces of incoming persons and instructs using a voice note to put them on or remain shut. Once a mask is detected, the door opens and sprays disinfectants on a person but keeps exit door shut until one uses a side hanging auto-hand sanitizer.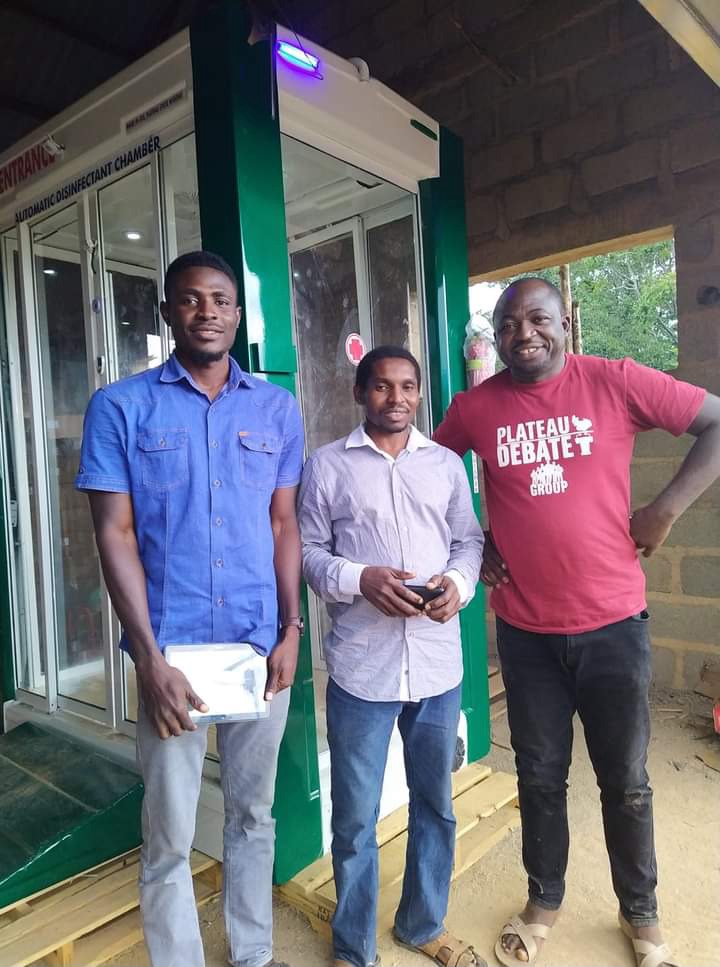 While still perfecting the device, Ahmed Musa, Nigerian Super Eagles Captain bought it off and installed it at his Kaduna Sports Centre.
The trio however resumed work on newer designs as well as an automated hand washing device.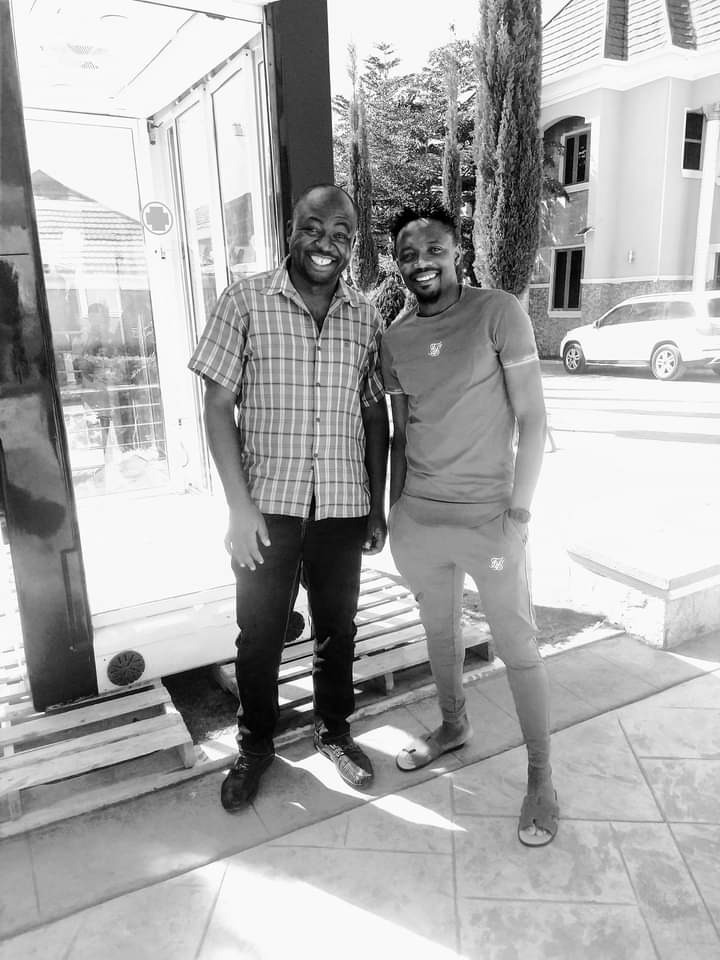 The device detects and displays body temperature as well as covid-19 safety messages during use.
It uses sensors to detect human body presence and dispenses detergents and water without the touch of a surface.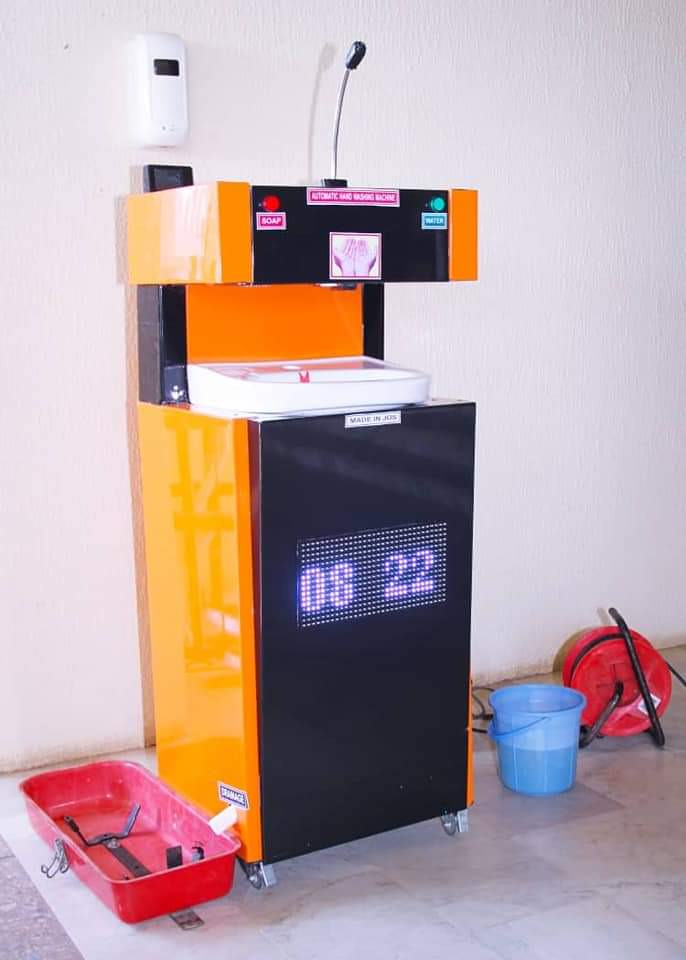 Last Wednesday when the trio took a sample of the product to Governor Lalong as gift for his 58th birthday, they got an instant endorsement. They will be supplying the device to nearly 1000 Secondary Schools across the State.
Sources however reveal that the young innovators are working to design a security surveillance drone.
The drone is expected to takeoff at regular intervals, fly across a predefined area and land on its own, while transmitting live images in real-time to a control room. Another device the trio is working on is a weapon sending device which might be able to detect and visually record movement of dangerous weapons in communities. Both the drone and weapon sensors are being developed for security control.